The Ultimate Guide to Finding the Right Software Development Consultant for Your Startup
Technical Consultation: WOLFx Digital Agency
all
technical consultation
technical consultants
Originally Published on: May 20, 2022
Last Updated on: Aug. 3, 2022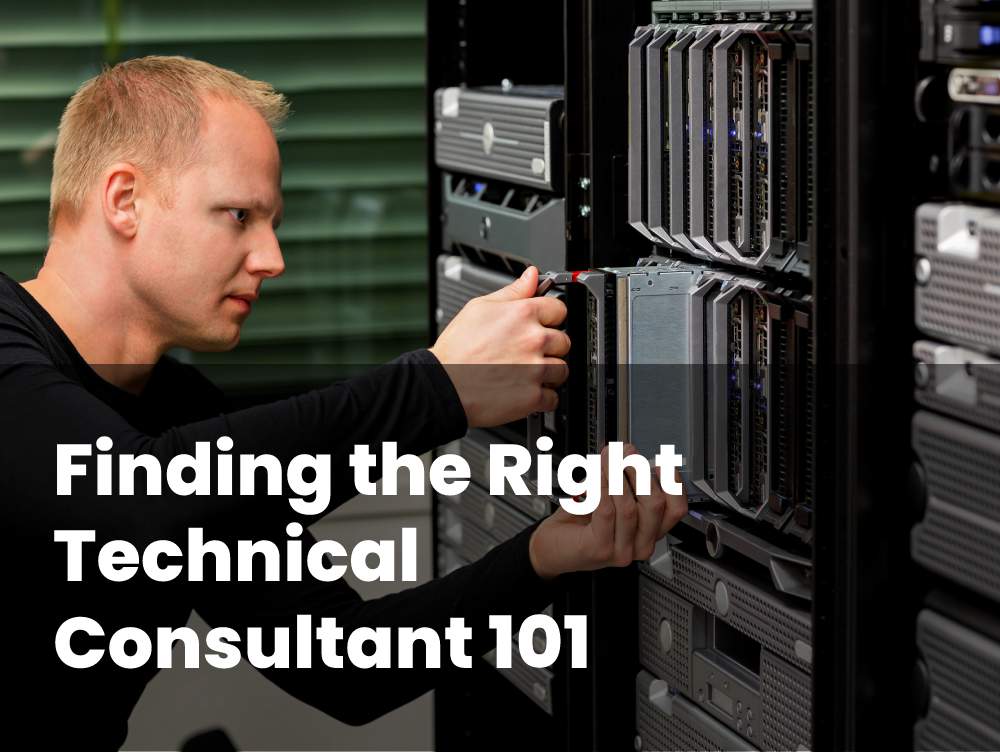 Starting a company is tough, and getting the right human resources to help you in building your product is difficult. A software development consultant has the skills and expertise to help you develop your idea from scratch. Many entrepreneurs are often unsure of what they need to do to start a business and are never quite sure who they should ask for help. Finding an experienced consultant to advise on the best products and features to build is a time-consuming process that can be difficult and overwhelming.
Asking the wrong person for help can lead to a preliminary business plan, wasted time and money, and a product that doesn't work. A software development consultant can set you up for success by guiding you through all of the different steps in product development, from ideation to implementation. They will help answer any questions that come up along the way and keep things running smoothly. A consultant who understands software development will be able to provide you with guidance on how to develop your product, whether or not you plan on using their services in the future, or if you've already got a team of developers.
The Software Development Consultant will provide timely advice on the right startup idea, the type of software you need, where to find it, how much it'll cost, how difficult it'll be to implement, and whether you have the technical skills required. Choosing a software development consultant can be one of an entrepreneur's most critical decisions when setting out on this journey. A good software development consultant will be able to provide valuable feedback and should have previous experience with your desired industry. Because of this that it's essential to use the proper selection process when choosing a consultant. Typically, you'll want to talk to a few consulting firms and interview them about their credentials and experience. When it comes time for the interview process, you must learn as much as possible about the person or firm you're interviewing before your meeting. A software development consultant is an expert who can provide you with all the information you need to make the right choices in your endeavour. They have a lot of experience in this field and can help you avoid costly mistakes.
What is a Software Development Consultant? How Do They Help in the Early Stages of Starting an Entrepreneurial Journey?
A software development consultant is a professional who has expertise in designing, researching and developing software solutions.
A software development consultant can be a freelancer or an employee. They are often the first point of contact for any company looking to outsource the process of developing their software product. They don't just bring their skillset and expertise to the table; they also provide business consulting services with an IT lens.
For example, if you're a startup struggling with a product-market fit, they will give you feedback on your product and how to grow it.
Or if you're a company that wants to start software development in-house but are having trouble on where to begin, they can help with that.
A software development consultant is responsible for the success of their clients by developing high-quality software. They usually work closely with the clients and have to analyze their needs. They need to understand their client's vision and clarify it in a way that allows them to design the perfect solution. They also provide services related to software development, typically in the form of advice on how best to create and promote new software or guiding developers in how best to accomplish tasks within an organization. These services can range from general guidance on how best to design an application's features, to helping developers find technical solutions for specific problems they are encountering; while working on particular aspects of a given project. Some of the areas where developers might find help from these services are:- Platform-specific guidance on how best to integrate a specific component, such as advice on how best to use a particular development stack like Django Web Framework, React JS, Angular, HTML & CSS, etc.
How to Find the Best Software Development Consultants for Your Startup Project
Multiple factors can determine whether or not you get the best consultancy for your startup project. These factors don't just include the consultant's experience but also their reputation and portfolio.
Software development consultancy is a process that any business or startup can utilize to help with their projects. Software development consultants are needed for a wide range of reasons, such as the following:
- Helping with the development and implementation of software solutions
- Defining and designing new systems and processes
- Supporting companies by providing technical advice
- Providing support when there is an issue with IT equipment or software
- Supplying advice on company policies on data protection and security, especially as they relate to IT systems
Software development services offer a variety of expertise that can benefit any business or startup. They work with you to understand your requirements ahead of time so that they can tailor their services around your needs.
There is a lot of confusion today about what software development consultants do, their nature and the way they work.
If you are new to this field, getting help from experts is crucial. The better software development consultants will be able to assess your needs and offer you solutions that are tailored for your business.
Conclusion and Takeaways
A software development consultant should have the following skills:
- Have had the opportunity to learn about the entrepreneurial journey.
- Understand what they're building and why they're building it.
- Understand the challenges and opportunities of every project.
- Be able to see what could be done better or changed next time.
- Recognize where they can be most effective in their help.
- Be able to articulate what needs to happen next for a project to go to completion and successfully launch and maintain a healthy relationship with teams going through challenges.
Software development consultants work with startups, freelancing when needed, ensuring that all tasks are completed on schedule, high quality and within budget.