Web Development Pricing: How much Web Development Cost in 2021?
Web Development Pricing: Why it has been difficult to calculate the Pricing?
Web Development
Web Development Cost
Originally Published on: Sept. 2, 2021
Last Updated on: Aug. 3, 2022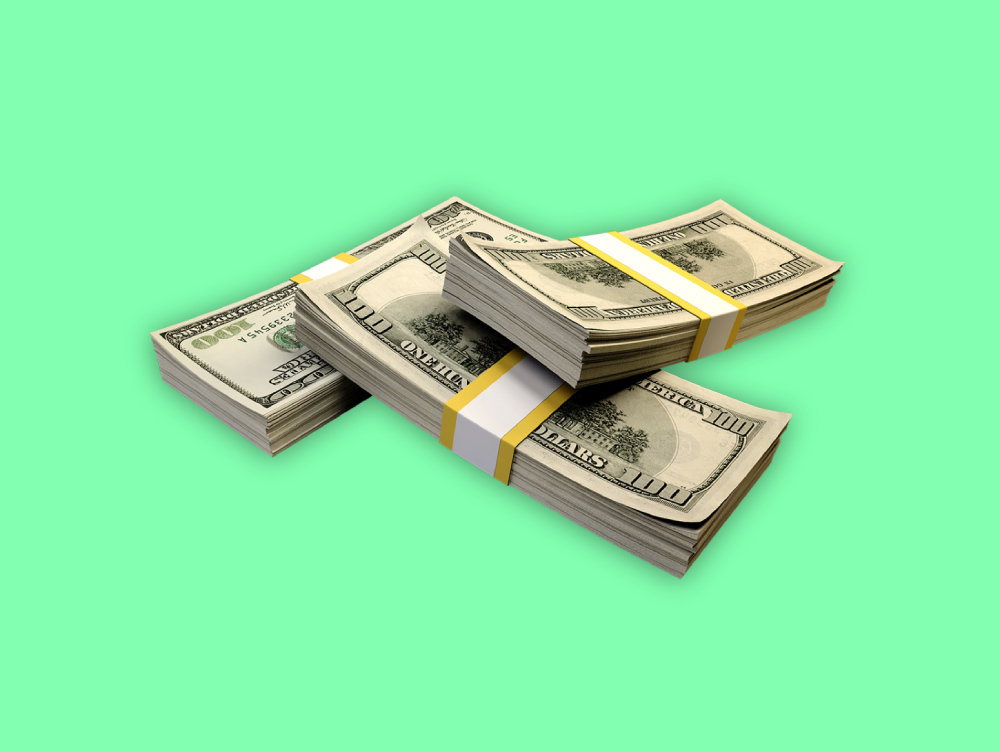 Web Development Pricing: Why it has been difficult to calculate the Pricing?
Well, with the advancement in digital space and technology, web development as a field has certainly progressed. Indeed, there is lots of opportunity in web development where business-minded people have already started to sell their services to clients. Keeping that thing in mind for the clients, you got to know the actual web development pricing.
Now, on a frank note, the pricing of web development will vary depending on the type of website and features. Keeping that thing into consideration, we have got details for you about the website development pricing.
Right now, let's go ahead and unveil a complete overview of the costing for web development in 2021.
The actual dollar figure for website design along with development will vary in a different basis. This is among the top-level questions which is asked by different entrepreneurs from all over the world.
Also, you can even find some figures over the internet but the results will offer you a fairly cost estimation. Overall, the entire cost of the website is an intricate one, and to answer that question, let's cover the below points.
Imagine that you are building your own house and you have the same question" What is the overall cost for building a house?" In such a scenario, the cost will depend on different factors such as layout, location, neighborhood, and tons of more factors.
The same type of thing goes for website development as well.
So, what will be the cost for web development in the year 2021? Yet again, the answer will depend on a range of factors.
Come along as we will discover some more essential aspects of the overall website development pricing, in this article.
How much it Costs for Building a Website: Estimations
As per research, the average cost for building a website generally ranges around $1000 and goes up to $50000. Now, this is the cost for a website that can start from a basic level and go towards the advanced one.
Additionally, the cost can be lesser than $1,000 for a website is suitable for small-scale business.
Further, to create a typical website on the basis of your needs, you got to spend between $100 to $500. On the other hand, if you are eager to build a custom website, then the pricing will definitely go up, without any issues and concerns.
More to it, the price can be between the $2500 mark and can go up to $95000 for a complex custom-built website.
For creating the website and looking for the upfront cost including designing and launching, then you got to pay around $12,000. Indeed, this pricing are just are estimate and the same can go in the upward along with the downward direction in no time.
Further, on the basis of the above features, one thing is clear that the web development pricing depends on different factors. There is nothing like one factor and each factor contributes to better website designing.
Factors that determine the Web Development Pricing
There are some of the most significant factors which determine the average cost for building a custom website that includes:
Factor by different types & purpose
Factor by phases
Essential factor
Now, let's go ahead and discuss each of the factors in detail:
Factors by Types and Purpose
One of the first things to identify the purpose of a website has always been keeping a clear goal in mind. With a clear goal, it can help you build a good-looking website filled with the best designs.
Plus, it can even attract a larger number of customers that can grow that website business, to exponential heights.
1. Personal Blog and Website
For sharing news along with advice with customers, you can consider individual websites and build them as per your convenience.
2. Brochure (Landing Pages)
Basically, brochure websites are smaller websites where it displays contact details like the About Us Page along with functions for sending the CTA. Plus, this type of website even features a few of web pages and aims to attract customers and sales.
3. Corporate
Different corporate websites engage people and even transmit business values to different clients online. Plus, they are pretty well connected with different marketing purposes and need the company's goal.
4. eCommerce
This type of website deals with the payment received after offering products and services. Plus, these types of sites is ideal for different suppliers who sell their products or even the services online.
Some of the most classic examples of such websites are Amazon and eBay.
5. Educative
Such a type of website is for different education-related institutions which offer online courses.
Therefore, if you are someone who is looking to build an educational website, then you can build the same with the help of a good developer.
6. Web Portal
These are informational websites that are made to bring different web resources together. Plus, they even offer mails, forums, and different types of such things.
7. Catalog
This type of website is good for visitors who are in search of a particular service or different real estate properties. Plus, each of the web pages offers a directory along with a good search system. It incorporates located-based features along with feedback and other rating systems.
Some of the typical examples of Catalog websites include TripAdvisor and Airbnb
Factors by Phases
Moving ahead In web development pricing, factors by phases is another essential thing. Let's look at each of the factors, take by take.
1. User Interface & User Experience Design (UI/UX)
Each of the good websites offers one of the best user interface and user experience designs. Overall, each of the UI/UX designs does play a much crucial role in the overall success of websites.
Plus, the stages involved in the website development are as follows:
Researching
Wireframing
UI/UX designing
Summing up this thing, UI/UX designing might take a period of around two weeks. Plus, the cost can vary from $750 to $4000 and even more than that. Additionally, the time period can even vary depending on complexity and requirements.
2. Front-End Development
Moving ahead towards front-end development, the interface along with the first visual touch of a website is a crucial thing.
This phase begins with the design that transcends into the QA testing. Plus, different influencing cost factors of this phase include website responsiveness along with the complexity of animations.
Overall, the front-end development phase might take around two to six weeks and can even cost $1,000 to $12,500 and even more.
3. Back-end Development
Overall, the back-end comes into play whenever the user interacted with the visual appearance of the website.
The backend or even the server-side is the core for the overall website. It's responsible for smoother functioning and it can help in the better running for a website.
Now, the main cost factors for back-end development include the integration with different third-party platforms.
4. Content Management System
There can be times when you might want to edit and even manage the website content, every now and then. Plus, there is no need for you to reach out to different developers each time you want to make minor changes.
In such a scenario, the Content Management System (CMS) comes into play. With the help of a CMS system, you can manage each of the contents, in a much better way. You can come across WordPress, Drupal along with Shopify platforms that do offer CMS systems.
They are specifically designed for cutting down the additional cost of development.
With that, you can effectively use CMS and manage different types of content, as per your liking and wishes.
Essential Factors
Going forward in Web development pricing, the essential factor is something that's one of the most useful ones.
Therefore, let's go ahead and explore each of the essential factors, one by one:
Web pages
Domain Name
Theme or Style
Responsive Design
Interactive Multimedia
Website Hosting
Maintenance
SSL Certificate
A Key Takeaway
Each of the additional factors does includes web design, interactive multimedia, responsive design, and ensure a much better and seamless experience, every single time.
It's also the cost that is involved for building a website, to the best possible extent.
A take on Website Marketing Costs
Website marketing is yet another brilliant concept that you can consider if you want to drive quality customers and traffic to your website
In this scenario, you can even choose to invest in those services that can offer you the most value according to your budget.
Let's have a look at different website marketing costs that you can come across:
Content Marketing
Conversion Rate Optimization
Copywriting
Social Media Marketing
Pay-Per-Click advertising
Search Engine optimization
Email Marketing
Key takeaway
Summing up the Website marketing, any of your websites can cost between $12000 to $25,500 for a month. Being business owners who are eager to improve their revenue numbers and sales, the above given are the factors that you will have to keep in consideration.
If you can manage to keep almost all of the factors into consideration, then you can perform web marketing, in the best possible manner.
Wrapping Things Up: Web Development Pricing
Coming at the concluding end of the article, the above given is a detailed analysis of the entire website development pricing. Yes, each of the things is fact checked and you don't have to do much in that scenario.
With that, you can follow up with the above things and understand the calculation of web development. Once you have understood, then you can compare the pricing of different websites offering web development.
Thereafter, choose the better website, pay them and let them make one of the best websites, the brilliant way.